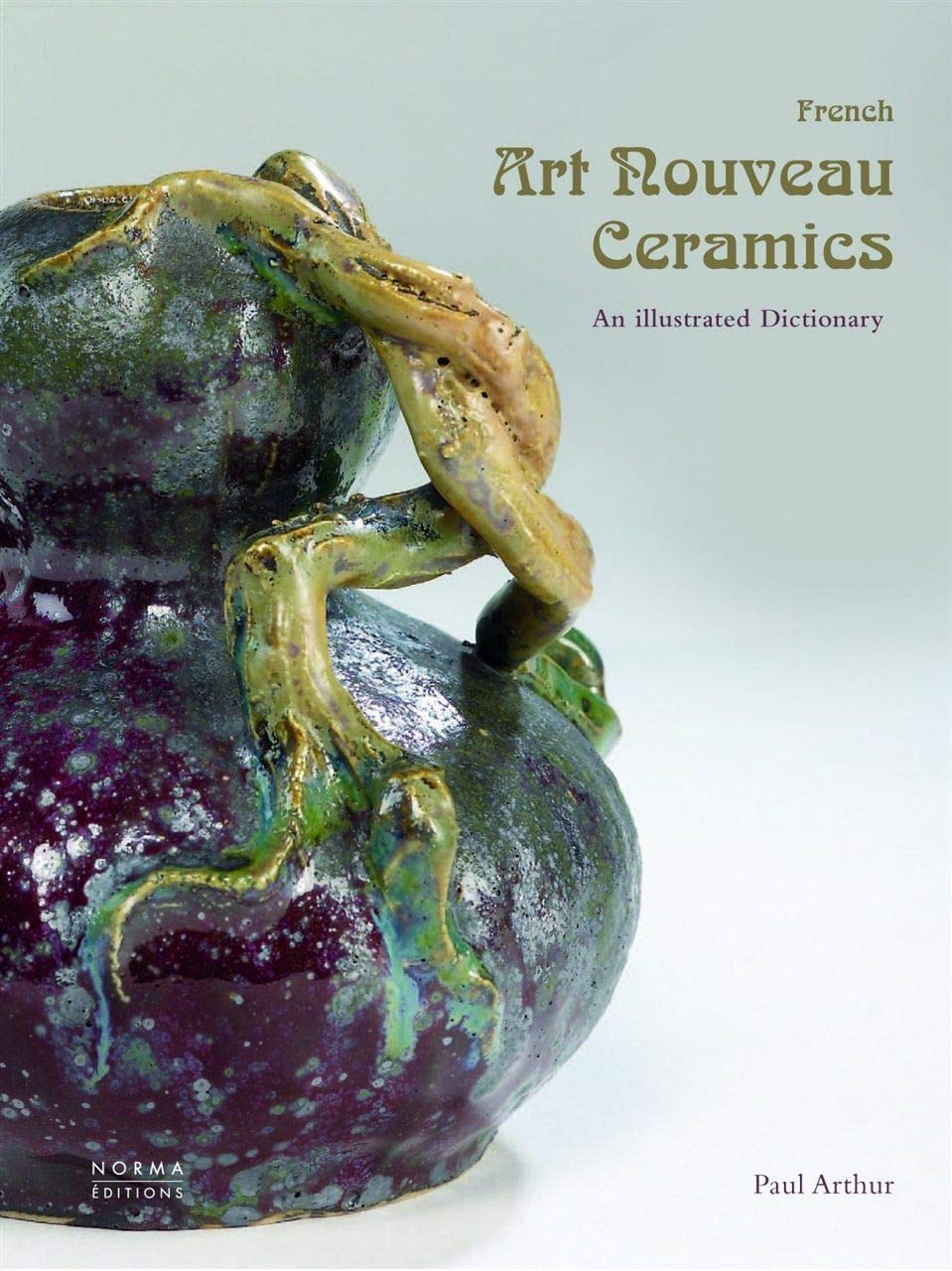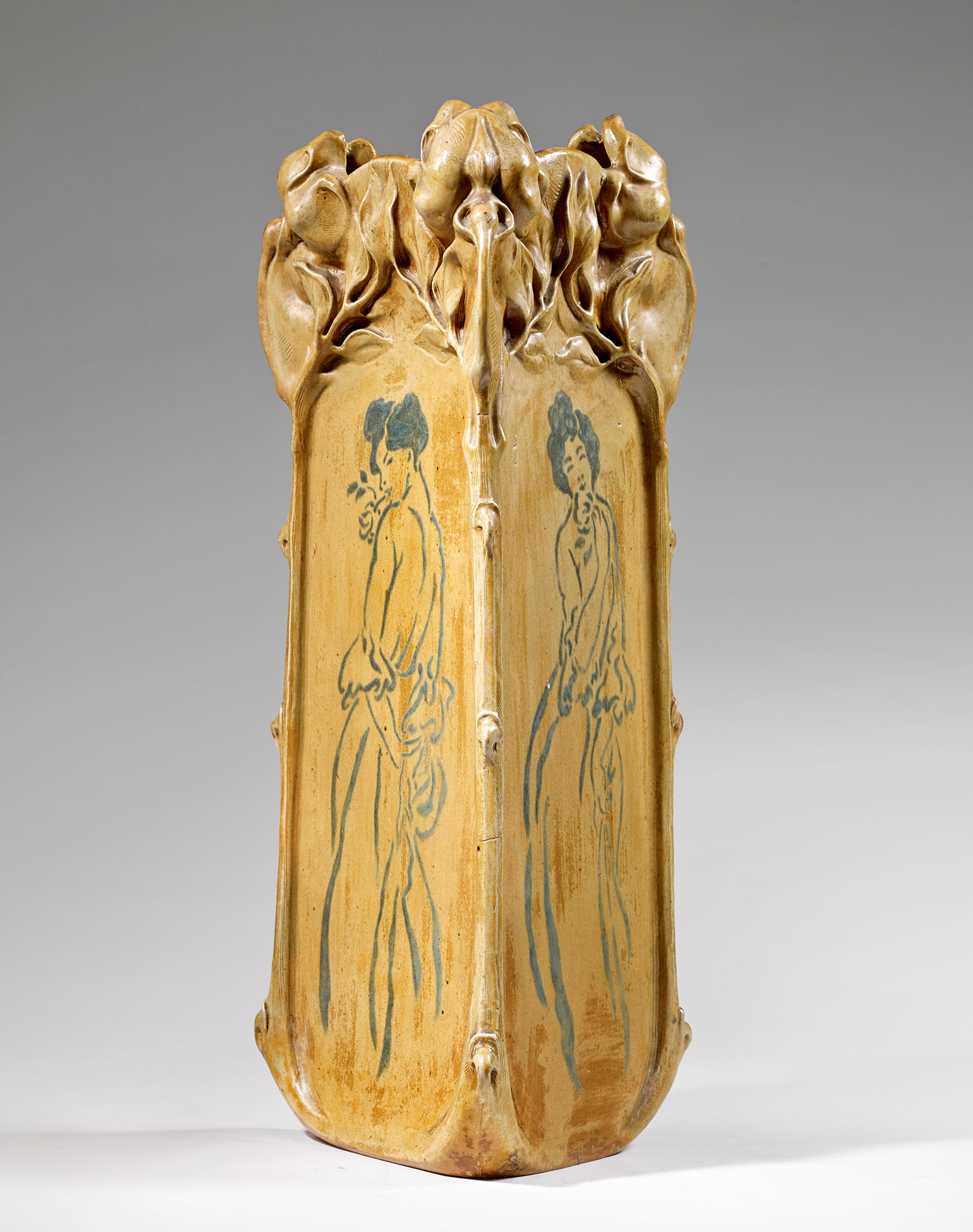 VICTOR PROUVE (1858-1942)
JOSEPH and PIERRE MOUGIN
''AUX ROSES'' VASE, CIRCA 1900
Beige earthenware, the three sided vessel decorated with a woman holding a rose, the rim adorned with roses in full relief. Signed Mougin frères céram., numbered 1355 and signed V Prouvé (the letters V and P intertwined).
53.2 cm. high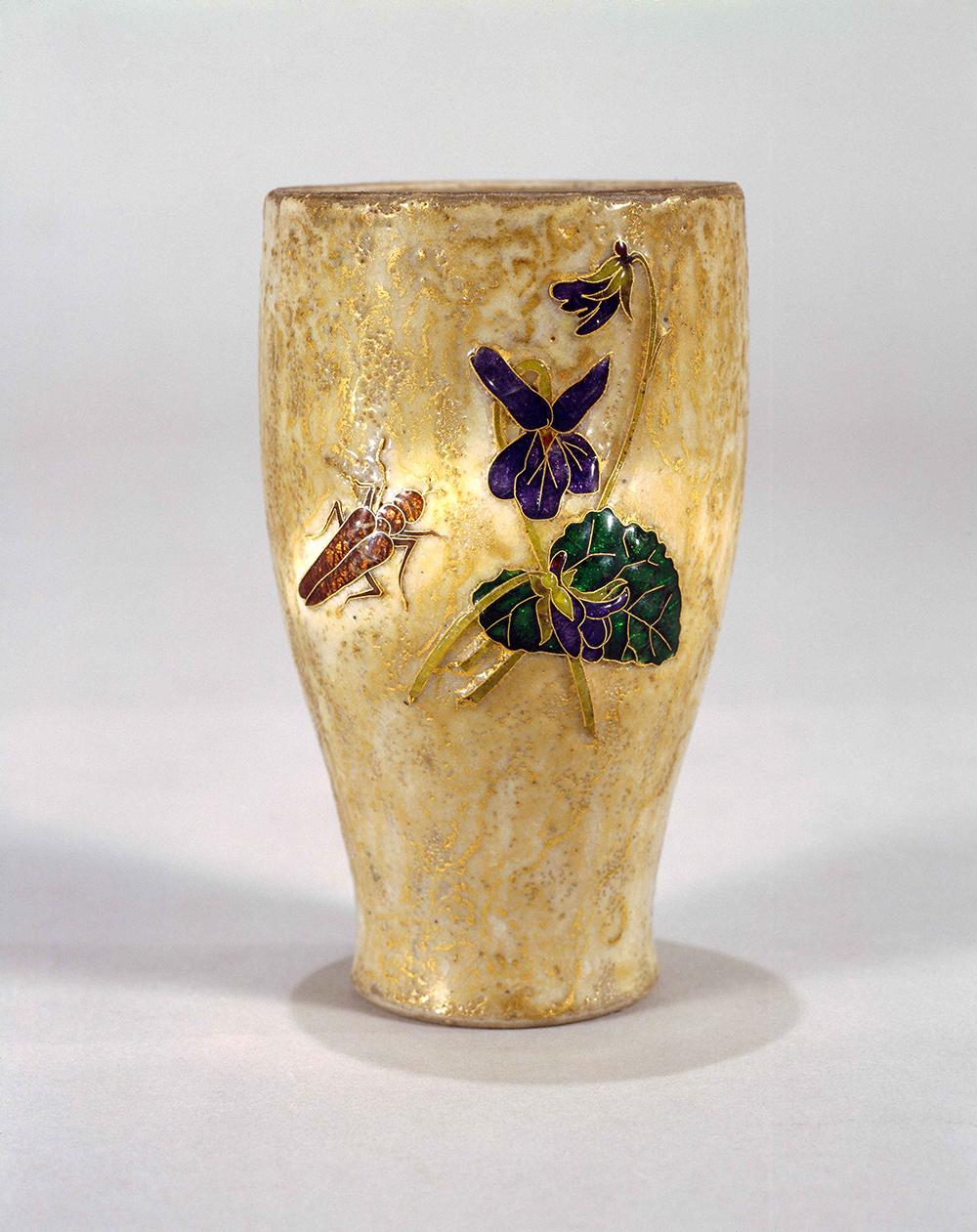 ALBERT DAMMOUSE (1848-1926)
ANDRE-FERNAND THESMAR (1848-1926)
CUP, CIRCA 1897
Gilt-cloisonné enamelled stoneware, decorated with flowers and insects
Signed and dedicated to Jeanne Dammouse
Height: 9.5 cm.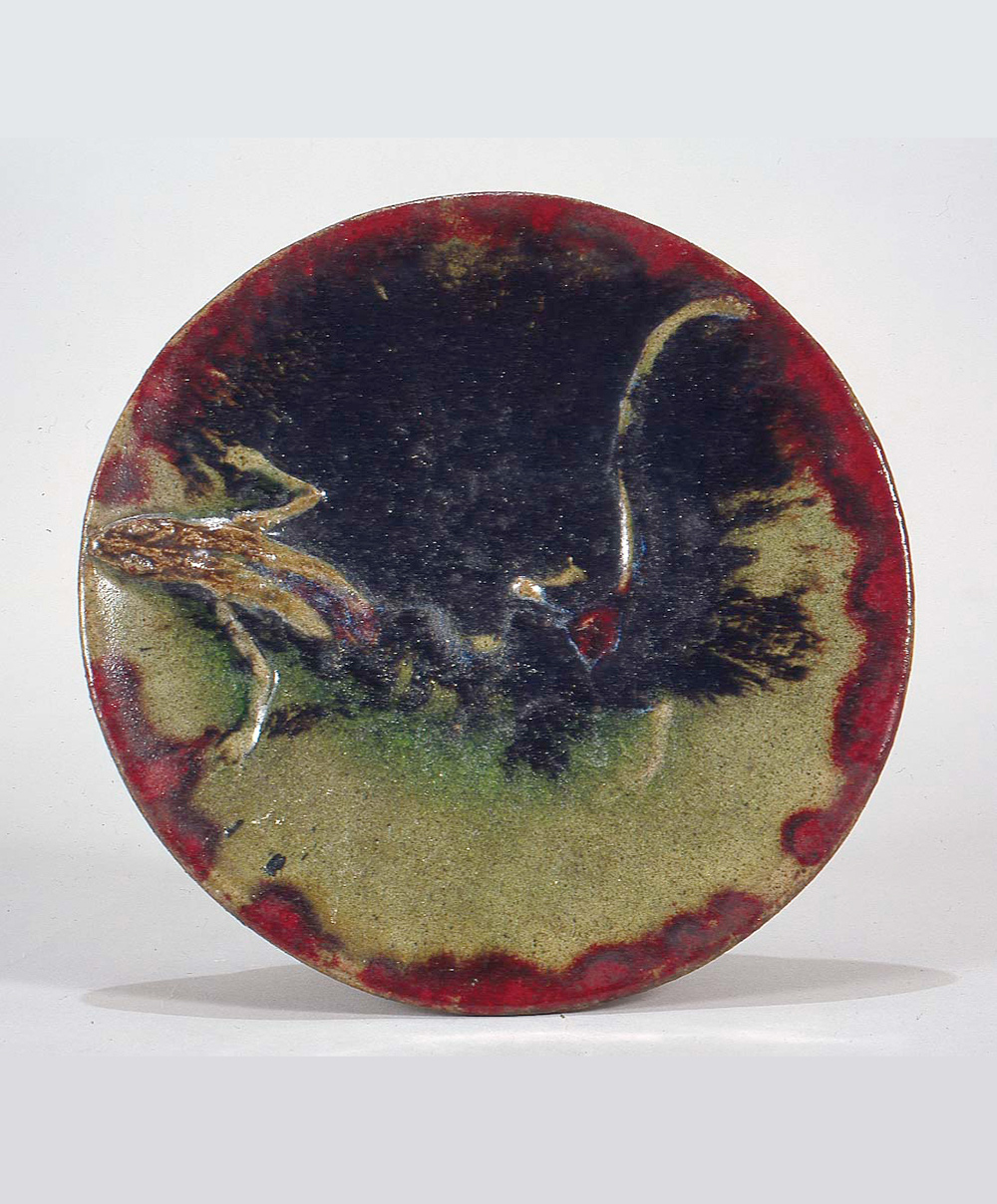 ALBERT DAMMOUSE (1848-1926)
PIERRE ROCHE (1855-1922)
PLATE, CIRCA 1900
Stoneware
Stamped A DAMMOUSE, with the letter S (for Sèvres)
23 cm. diameter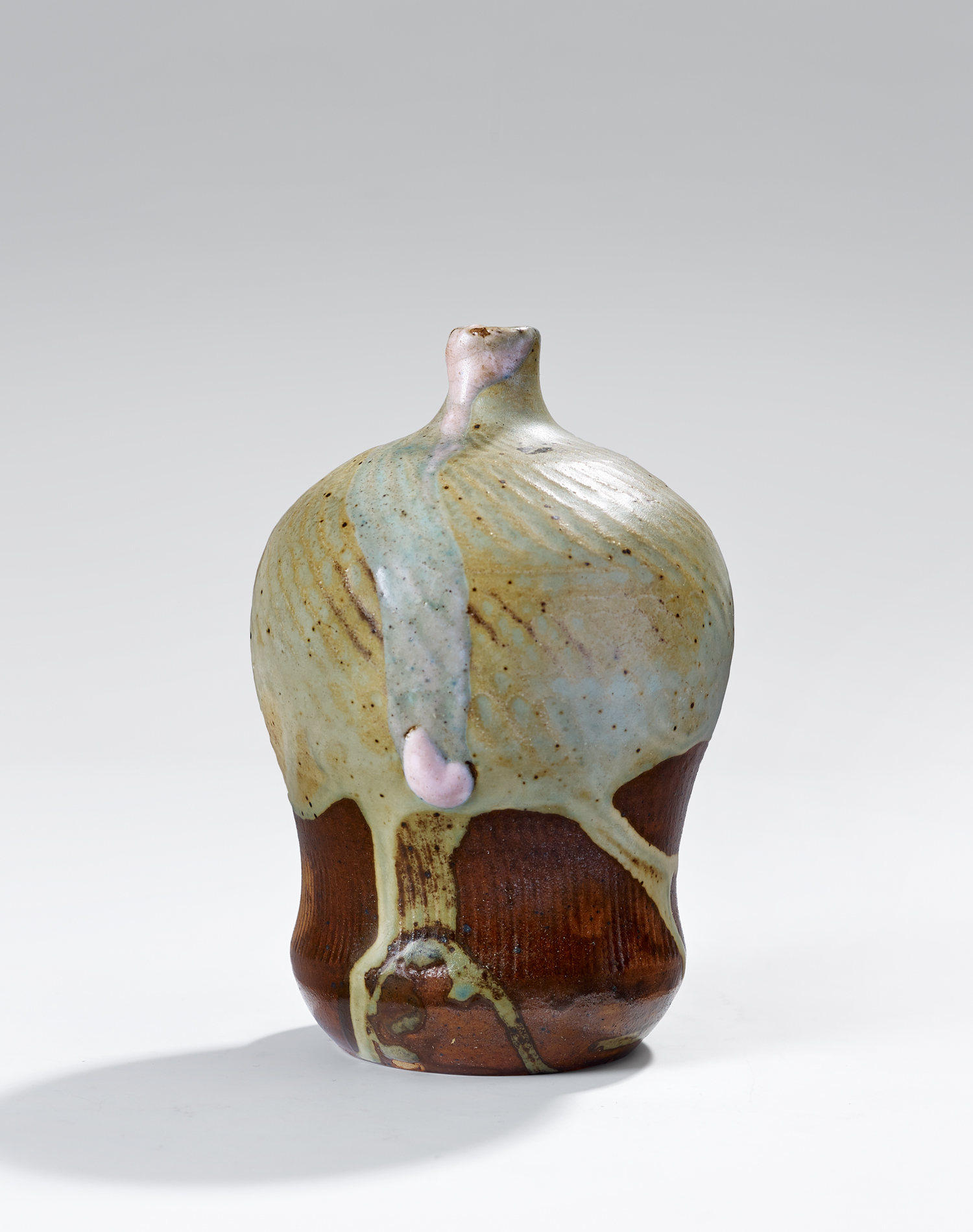 JEAN CARRIES (1855 – 1894)
JAPANESE BOTTLE, CIRCA 1900
Glazed stoneware, multilayered in brown, blue and pink dripping
Signed and numbered 30 underneath
15.5 cm. high
HENRI SIMMEN (1880-1963)
VASE, CIRCA 1910
Stoneware vase in yellow ochre in the shape of a cone turned upside down and sunk neck leaving in reserve four handles, enhanced with lines and dots in gold
Signed
21,5 cm. high